West Virginia Foods

Usually when thinking of foods indigenous to West Virginia, the average web-wanderer would most likely think of possum stew or roadkill roast but that is a misconception perpetuated by reruns of the Beverly Hillbillies and comedians like Jay Leno seeking a cheap laugh.
There are some food items which I have had nowhere else and some which have been copied but never duplicated outside of West Virginia except in my kitchen and those others of us who have taken our transplanted tastes to the far reaches of this great country.
As a case in point, I have never had a pizza as good, as delightful, as scrumptious, as that prepared at Pizzeria Italia which used to be located back of the Olympia Night Club which in turn was located behind the Dairy Queen on High Street in Morgantown.
Up the street from the Dairy Queen and across from Wesley Methodist church was Giovanni's Pizza which was the pre-eminent Pizza Parlor prior to Pizzeria Italia and a great place to go for a pizza and a coke during the breaks that the bands took during the high school dance at the church.
When I last visited Morgantown in 1998, I was horrified to discover that the two most popular pizza sources were Papajohns and Domino's...Give me a break...sheesh!!
I heard that there was a Pizzeria Italia out in Suncrest but I didn't get a chance to check it out.
Another uniquely West Virginia food is Pepperoni Rolls. A really simple product, merely a bread roll stuffed with pepperoni BUT what a TREAT. My mouth waters just thinking about a pepperoni roll from AuntJenny's Bakery. I have made pepperoni rolls here in California and shared them with friends and they were much appreciated!!
Also, being here in California, I have adapted the Portugese sausage Linguica and used it in a linguica roll with success. The problem these days is finding good pepperoni.
The need to make things "low-fat" and "non-burning" which is the same as "low-fat" has robbed pepperoni of much of its flavor. Some things just weren't meant to be healthy.
Linda (Friend) Hershman MHS '61 offered this easy pepperoni roll recipe to the Morgantown High alumni at classmates.com. I offer it here with her kind permission:
" Wanna know an easy way to make the greatest Pepperoni Rolls like Aunt Jenny made? Buy a loaf of frozen bread dough in the grocery store. Thaw it; then cut it into about 8 slices. Press the slices out on a smooth surface to look like little pizzas. Layer-thinly sliced Pepperoni around on top of the dough ( about 3 layers). Roll up like a jelly roll & pinch the open ends into the dough. Lay rolls on a baking pan with the seam facing down. Let them raise about an hour.
Bake at 350 for about 15 min. until lightly browned. As soon as they come out of the oven....grease them with any Pepperoni drippings in the pan. If no drippings...spray them with Pam. "EASY"
The secret to good Pepperoni Rolls is to put plenty of Pepperoni inside. (Not your low-Cholesterol-low-fat food by any means) "
Linda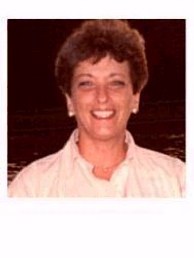 When I wrote to Linda asking if I could use her recipe she included the following tips:
"I buy my Pepperoni from Sam's Club. It is really good, it has fat, but not too much. Best of all it is already peeled & sliced thin. Works great for pepperoni rolls. One
other little quick trick. If the dough is frozen...thaw it in the microwave. I do two loaves at a time by programming 6 minutes on defrost or 40% heat. You can hurry up the rising process if you make up the rolls & then place about 4 or 5 on a plate. Place them back in the microwave on defrost for about 1 to2 min. Gets them real cozy warm, but not hot."
Good luck,
Linda
I can make my own pizza and my own pepperoni rolls if I simply must have them and now thanks to Linda more easily, but the one thing I can not come close to duplicating are the Hoagies which I used to get at Westover Pizza in Westover. And Westover Pizza is no longer in business. Too sad for words. Their Italian Sausage Hoagie was a delightful gastronomical adventure and their Pepperoni Hoagie was a delight to the tastebuds and an assault to the stomach.
Its nickname "Acid Hoagie" was too true...the kill ya or cure ya sort of thing...but OH God was it GOOD!!!
Then there was a place called the Spud Nut. Terrific doughnuts made from potato flour. I've never seen a Spud Nut anywhere else but Morgantown. And there was Mario's known for his meatball sandwiches and icy fishbowls of draft beer.
A dish that can be found all over the place but which I first had in West Virginia is green beans cooked with salt pork. If the green beans are fresh this can be quite good.
I suppose that french-fried cauliflower might be found elsewhere but the only place I ever found it was in the student union cafeteria at West Virginia University. And I've never seen Pecan rolls like those offered at AuntJenny's, lots of cinnamon and pecans.
Apparently baked inverted in a muffin pan so that the tops were smaller than the bottoms.